Our News: Articles & Links



"The Lebanese American Club of Michigan (LACOM) was proud to award the Christian Lebanese Foundation in the World (CLFW) and Project Roots the 2014 Trailblazer Award. The award was accepted, on behalf of President Michel Edde, Vice-President Neemat Frem and all CLFW's Board and Committee Members, by the Director of CLFW and Project Roots, Mrs. Nada Abisamra, and one of the regional coordinators, Mr. Najib Rached. We were also honored to welcome the Most Reverend A. Elias Zaidan, who delivered keynote remarks"
-- LACOM, November 22, 2014.

Thank you to all the Board Members of LACOM, especially to its President, Dr. Wissam Shaya!
Thank you, Bishop Elias Zaidan, Chorbishop Alfred Badawi, Archpriest George Shalhoub, Father Michel Chebli, Father Tony Massad, and all the other reverend priests who joined us, for honoring us with your presence!

Click here to read the Article by Fadia Samaan/Jabalna Magazine.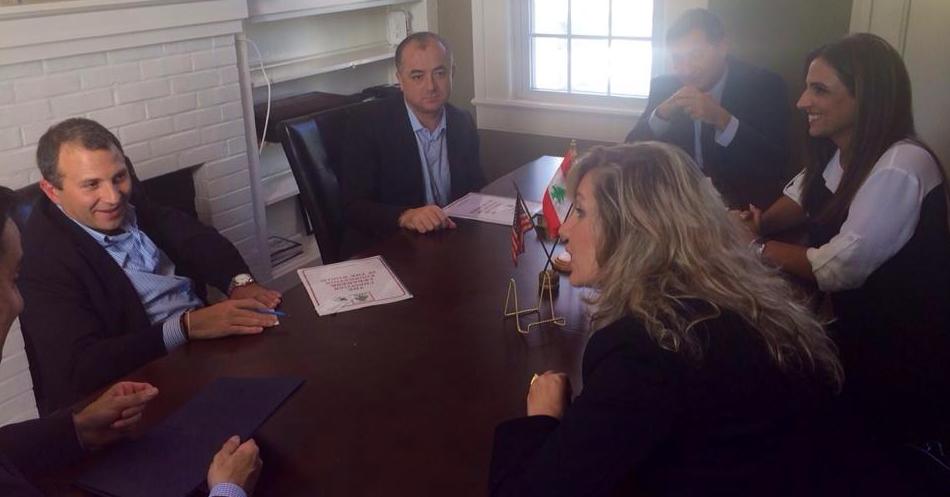 Thank you, Minister Gebran Bassil and Consul General Bilal Kabalan, for
your great support!
Article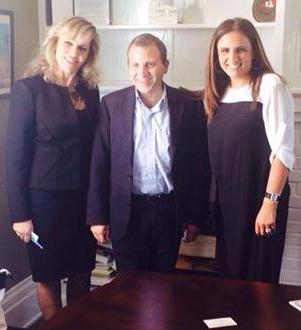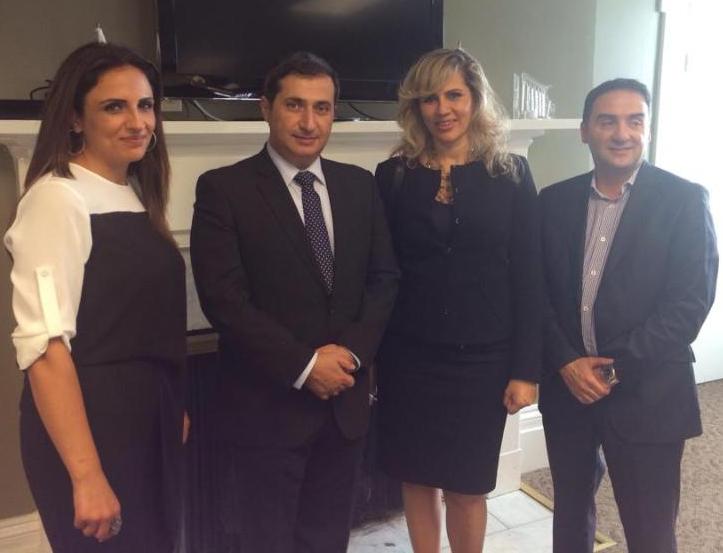 Josephine Sfeir Bassil, Consul General Bilal Kabalan, Nada Salem Abisamra, Najib Rached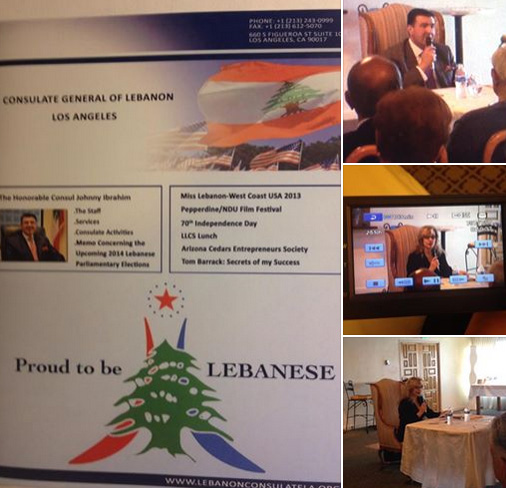 Thank you, Consul General Johnny Ibrahim, for your great support!
Article